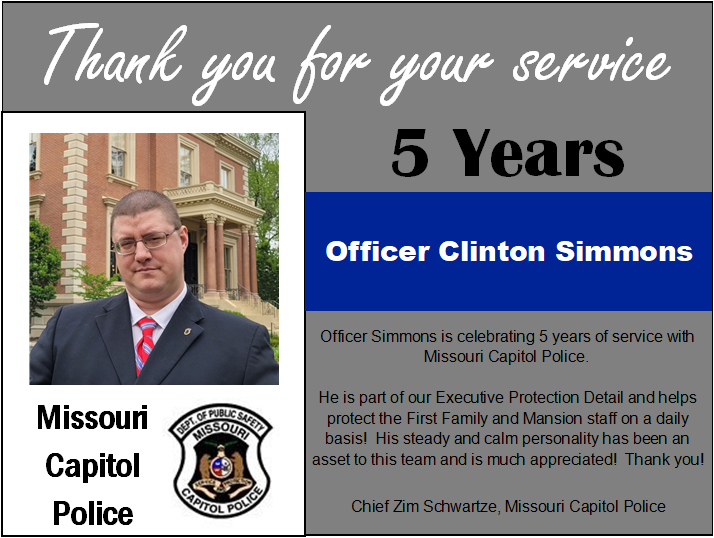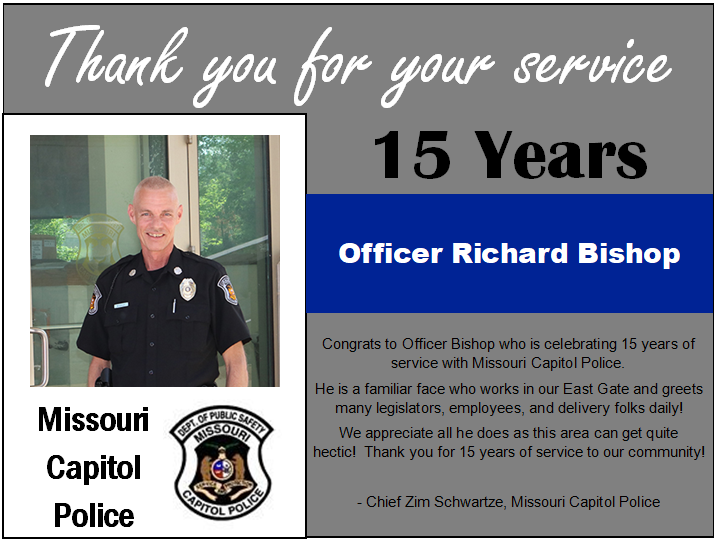 Our Mission
Our mission is to serve the seat of government by creating a protected environment in a manner that respects the rights of all persons: And, to ensure safe conditions exist for state officials to fulfill their oath of office to all Missourians.
Our Vision
Our vision is to solicit futuristic ideas and information producing an adaptive policing initiative, which is built on a solid foundation yet remains flexible enough to meet the demands inherent with our duties.
Our Values
We believe every citizen should be treated with honesty, respect and courtesy.
We believe our employees should be professional, ethical, compassionate and caring.
We believe our integrity; morality and values must be above reproach.
We believe service should be delivered responsibly and in a manner that maximizes allotted resources, and revenues.
We believe in accountability and cherish the trust the citizens in Missouri have placed in us.
We believe in law and order and accept the responsibilities associated with its enforcement.
We believe the safety and security of our citizens is a shared responsibility.